A Christian author specializing in dating and relationships has updated his resources, allowing readers to own a copy of his work in multiple file formats with one purchase.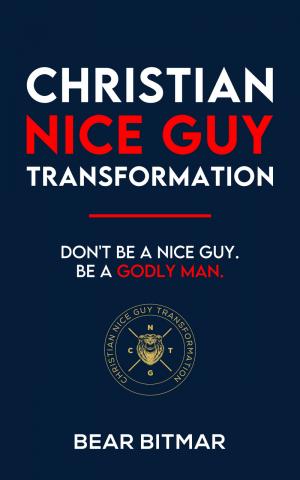 Sacramento, United States - May 9, 2021 /PressCable/ —
Bear Bitmar, the author of the Christian Nice Guy Transformation, has updated his offerings for readers who want to own a copy of his book in different formats.
More information is available at https://www.christianniceguytransformation.com
The update comes in the form of a bundle comprising e-books in various formats like PDF and EPUB and the audiobook version. This package has a value of $65 but is currently available at only $29.99.
First released in January 2021, Christian Nice Guy Transformation gives male readers tools that can help them escape the "friend zone" and find their better half. It also provides them with an approach to dating that is in line with Biblical teachings.
These strategies were designed to address the problem of being a "Christian Nice Guy," which the author said is common among single Christian men. A nice guy can mean a genuinely caring person, but it also has another meaning in the dating world, which is an insecure man with unrealistic expectations about relationships.
Women often shun men who fall into the latter category. Articles that teach women how to avoid them can be found in various publications online.
As a result, men who believe they are suffering from "Christian Nice Guy Syndrome" often seek out support groups and materials to help them develop a new way of thinking.
Mr. Bitmar, however, lamented the scarcity of church materials that address this issue. "I was stunned to see so few resources on this highly prevalent problem in today's churches," he wrote on his website.
He said that he suffered the same problem of not attracting the opposite sex, adding that his former attempts always ended up in rejection.
His encounter with Christian coaches marked the beginning of his transformation. "They began to show me my limiting beliefs and how I got in my own way," he said.
Feedback on Mr. Bitmar's book has been positive, with many remarking on its honesty and practical insights. "His words resonate with my own experiences in the church, making this book both relatable and encouraging throughout," one reader wrote.
Interested readers can take advantage of Mr. Bitmar's offering by logging on to https://www.christianniceguytransformation.com
Contact Info:
Name: Bear Bitmar
Email: Send Email
Organization: Audyssey Midori Media LLC
Address: 3400 Cottage Way Suite G2 #4515, Sacramento, California 95825, United States
Website: https://www.christianniceguytransformation.com
Source: PressCable
Release ID: 89012637