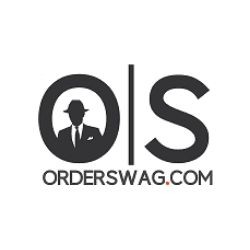 ATLANTA - May 26, 2020 - (
Newswire.com
)
Order Swag, an online marketplace for customized, corporate promotional items, have adapted to respond to the need for personal protective equipment during the COVID-19 pandemic.
According to the World Health Organization, the only way to limit the effects of the pandemic and slow the infection rate is by practicing social distancing and maintaining good personal hygiene. Those who must leave their homes are advised to wear gloves and masks and regularly sanitize contact areas on the body.
The team at Order Swag was prompted to shift their production in response to massive shortages in PPE. The team also recognized how severely affected the domestic production of these vital supplies became, and is sourcing internationally to provide a better way to access a variety of PPE products through their marketplace. Delivery limitations and regulations are constantly affecting the price of items and the speed of delivery, so the Order Swag team is in constant contact with all parts of the supply chain.
Order Swag's inventory includes products for businesses, nursing staff, and everyday consumers. In addition to standard items such as hand sanitizer, disposable face masks, and medical gowns, Order Swag has added a range of unique personal protection items on its website. Businesses can find clear protective barriers and social distancing footprint stickers to maintain social distancing protocols. There are also creative, yet practical items for our hard-working nurses, like face mask ear savers.
Face masks too have expanded into different forms for different functions. There are 3-ply, poly-ply (for various layers of protection), and masks with windows for clear communication. Cloth masks, in particular, have become a popular solution to supply limitations and can be found in expressive colors and patterns.
Order Swag already has the infrastructure in place and the expertise to handle bulk business orders. Only now, they're selling equipment to keep health workers and businesses safe.
About The Company
Order Swag is a subsidiary of Swag Promo LLC. The company offers an extensive inventory of customizable, corporate items to be used as promotional products. Interested readers can visit their website and check out their product lines, or contact for more information.
Related Links
About Us
Press Release Service by
Newswire.com
Original Source:
Order Swag Addresses the Growing Need of Personal Protection Equipment During COVID-19 Pandemic