With an ever-impending change in ideas for construction and a call for modernization of homes and office spaces, Khoancatbetongtoanduc helps customers achieve their dream houses by letting the old go and making way for the new.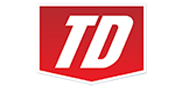 Binh Duong, Vietnam - April 5, 2020 / / —
Khoancatbetongtoanduc.com helps customers realize their construction dreams by providing essential services of demolition and dismantling older designs to welcome newer and more recent changes in buildings.
The host of services provided by the company are concrete drilling, foundation cutting, building demolition, ground leveling, and clearance (their primary areas of expertise). They also specialize in house repairs and drilling roadways, keeping in mind that these comply with newer designs – such that reconstruction is least of their customers' concerns. Toan Duc Company provides all the services mentioned above with a high level of domain knowledge, astute safety measures taken beforehand for the site workers, and a hundred percent commitment towards customers. Ho Chi Minh City, Binh Duong, and Dong Nai are some of the few cities where the company's banners can be seen flying high.
Anh Tai, a customer from Binh Duong, says, "The workers are extremely enthusiastic and professional, and they uphold the interests of their customers first." Another satisfied customer, Mr. Thanh Tuan from Ho Chi Minh, says, "They employ extremely modern machinery which makes their service a breeze." Such are some of the praising testimonies that Toan Duc Company has received from its former customers.
Toan Duc Company commits to giving customers the most reputable and professional services at the cheapest costs. With 11 years of expertise in the field, their field workers are some of the most trained in the area. They also promise that the hygiene and dignity of the surrounding sites are maintained by ensuring workers carry on their tasks with almost no sound and no dust. They use cutting-edge machinery along with a well-planned optimal objective in mind to reduce cost and time for ongoing projects. View website
When asked about the company motto and policies in an earlier press meet, a company spokesperson has said, "For us, our customer's needs are our topmost priority. We listen to what they need, and then, with the help of experts under our umbrella, we give them the best service and experience, such that if they need any similar service ever again, they contact us for the same."
About the Company:
Khoancatbetongtoanduc has almost 11 years of expertise and experience in demolition and concrete drilling. The company employs several skilled workers to enhance the experience of customers. They provide services in all major cities of Southern Vietnam and are expected to cover the whole country soon.
Contact Details:
Facebook: https://www.facebook.com/khoancatbetongtoanduc/
Youtube: https://www.youtube.com/channel/UCFkbzAw5eeP2u7tGhGZ-Myw
Medium: https://medium.com/@khoancatbetongtoanduc
Pinterest: https://www.pinterest.com/khoancatbetongtoanduc/
Contact Info:
Name: Morgan
Email: Send Email
Organization: Khoancatbetongtoanduc
Address: 193/25 Le Thi Ut, Tan Dong Hiep, Di An, Binh Duong 824600, Viet Nam
Phone: +84 969969239
Website: https://khoancatbetongtoanduc.com/
Source:
Release ID: 88952537