A new educational guide has been launched by Kids Learning To Read. It is aimed at helping parents to develop a path for children to achieve success in life through seven simple steps.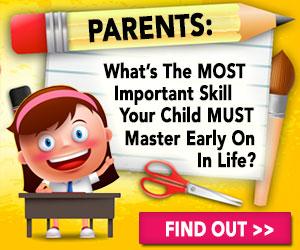 Germantown, United States - July 14, 2020 /PressCable/ —
A new educational guide has been launched by Kids Learning To Read to help parents create a path to success for their children who are likely studying from home. The guide, which is aimed at parents, presents the seven principles to raising healthy, intelligent, and happy children.
View the guide online at https://kidslearningtoread.com
The newly launched guide aims to show parents that they can create a path for success for their children. It highlights the value of quality time between parents and children and the fact children are like sponges in the way they absorb experiences and everything that is happening around them.
There are seven principles within the guide, which are designed to help readers develop a parenting journey with consistency, love, and purpose. The first principle focuses on the importance of values and expectations. Everyone in the family can come to a place of acceptance and understanding that will create a positive, happy, and healthy environment for all.
The second principle assesses the role of boundaries. Children can feel unsafe and insecure if they do not have firm boundaries in place and need a parental source of guidance. The third part of the guide looks at why taking responsibility for our actions is an important life lesson for children of all ages.
While struggles are uncomfortable, Kids Learning To Read suggests helping children to solve all of their problems will not be helpful for them in the long term. Children need to develop problem-solving skills that will serve them for the rest of their lives while also building resilience.
Being a supportive parent can help your children to feel secure and confident in their abilities. This will help them to take risks, make mistakes, and stay motivated to overcome challenges that arise in their lives.
The sixth principle suggests expressing gratitude for each other can help families to grow stronger and happier. There is also evidence to suggest people who practice gratitude are generally happier. Children can learn emotional stability from the adults around them, which is a skill they can utilize their whole lives.
A company representative said: "Parents can do so much to help their children achieve success and build resilience. While there are many paths parents can take, the guide we have developed is fully comprehensive and designed to give children the best possible start in life."
To view the guide in full, participants are invited to visit the link provided.
Contact Info:
Name: Antoine Dasouza
Email: Send Email
Organization: Digital Millennium Wealth LLC
Address: 14146 Gallop Terrace, Germantown, Maryland 20874, United States
Website: https://webdigitalpresence.com
Source: PressCable
Release ID: 88968044